Skip to Content
"Our Everyday Prices Are Lower Than Our Competitor's Discount Prices!"
Schedule Your Free In-Home Measurement and Consultation Today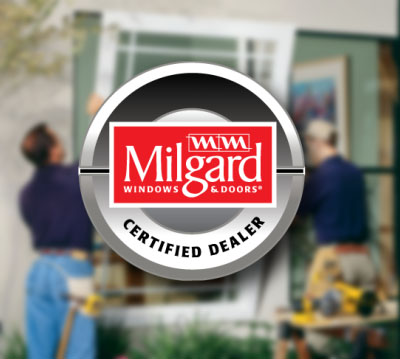 Certified Milgard Dealer
Integrity Windows & Doors is a certified Milgard dealer in San Jose and we offer a complete variety of these outstanding windows and doors to choose from. Being a Milgard installer means that we can help you to find exactly the right windows and doors to match your home and your budget. And, with local manufacturing, delivery of your product is a matter of just days, not weeks.
New windows are one of the best investments you can make to beautify and ensure the lasting value of your home. Find out more below about the difference new windows and doors from Milgard can make!
Milgard Tuscany® Series Windows & Doors
The Tuscany® Series by Milgard can help you see the world in a whole new light. Your windows are custom made according to your design specifications, with the signature Milgard vinyl formulation, and meticulously crafted to include their award-winning hardware.
All Tuscany® Series windows meet strict ENERGY STAR® requirements for California homeowners. Energy efficient design ensures that you will enjoy the benefits of improved home value and reduced energy costs.
These high-performing vinyl windows are developed using a combination of leading-edge Milgard technologies along with quality materials. Because all Milgard windows carry a Lifetime Warranty, the vinyl compound formulation is engineered to withstand the harshest environmental conditions. And since each Tuscany window is made to order, they are individually inspected to ensure Milgard's exacting standards.
Milgard Style Line™ Series Windows & Doors
The Style Line® Series from Milgard is a vinyl window designed with a narrower frame that allows for a larger glass area. This achieves the effect of creating less obstruction between two glass panes that are within the same frame. The result is an elegant, contemporary look that's sleek and stylish.
Color options for this window come in a variety of soft tones and more neutral colors, allowing the window to blend nicely with their surrounding decor.
Milgard Style Line® Series casement and awning styles are operated by an innovative folding handle that tucks out of the way.
Milgard Ultra™ Series Fiberglass Windows & Doors
Certain areas of every home, such as bathrooms and kitchens, are subject to higher humidity and heat, putting more stress on windows and frames. The Milgard Ultra™ Series fiberglass windows are made with dimensional stability with the efficiency and durability of vinyl. These windows come with Milgard's Full Lifetime Warranty.
The technology behind Ultra™ Series windows and patio doors is engineered to hold up to the harshest conditions. The fibers within the frame are designed to expand and contract as temperatures change, along with the glass, putting less stress on the seals. This window series offers the perfect combination of performance and beauty.
Milgard Essence™ Series Windows & Doors
The popularity of Milgard vinyl windows is largely due to the tremendous advantages of strength, durability and energy efficiency. However, the look and feel of real wood is something many homeowners still desire. For that reason, Milgard has created the Essence Series®, which is a window that's been re-imagined to feature a solid wood interior but with the strength of Milgard's pultruded fiberglass as a structural foundation.
The Essence Series® offers the best of both worlds and delivers the classic beauty of wood while meeting the high-efficiency standards of ENERGY STAR®. Discover why the Essence is the "better wood window".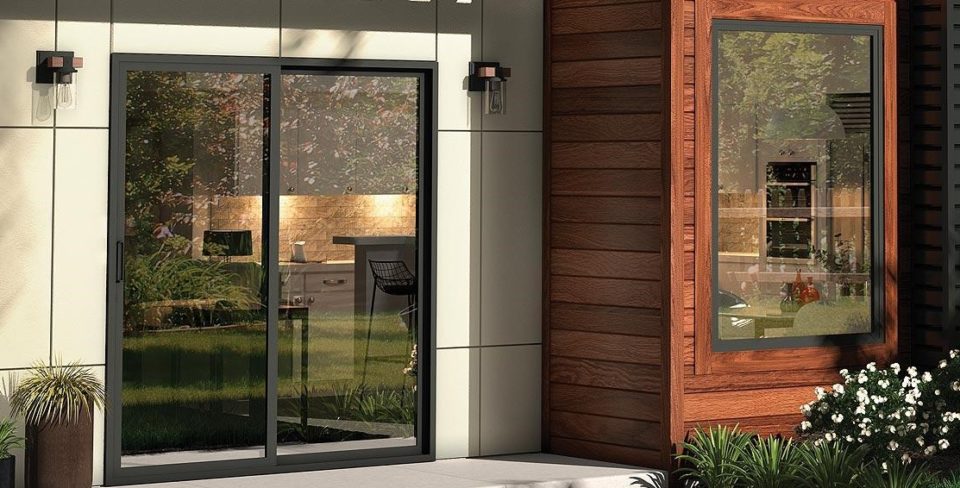 Trinsic Series Windows and Patio Doors
A contemporary vinyl window with an expansive viewable glass area and a narrow frame to help you embrace modern home design.
If you've been looking for a contemporary vinyl window, the new Trinsic Series is for you. The frame profile is so narrow, you'll hardly know it's there. With its sleek and contemporary style, Trinsic Series can satisfy your desire to embrace modern home design.
Please contact us for additional information and prepared to be inspired!
The Milgard Difference
Milgard has earned its reputation as one of the leading manufacturers of windows and doors in the U.S. through innovation of leading-edge technologies and superb designs. When it comes to quality craftsmanship and overall selection of products, Milgard is virtually unmatched. Backed by a Lifetime Warranty, all of Milgard's windows are rigorously tested to ensure structural and efficiency standards, and are designed to greatly reduce a home's energy usage.